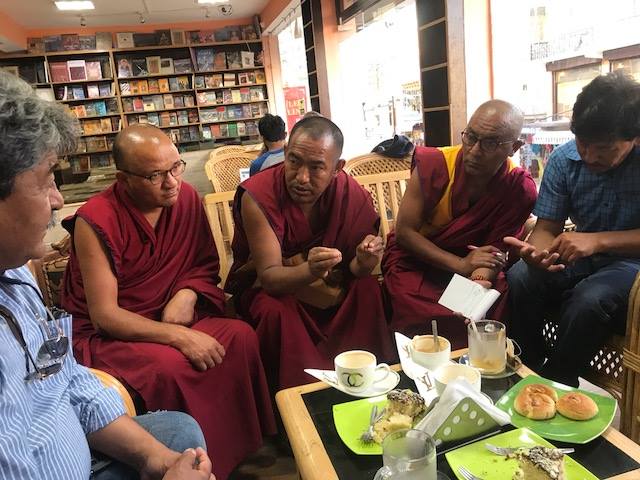 KF is supporting Patrick Dowd's Bhoti Ethical Education Textbook Project in developing a set of textbooks for students in the traditionally Buddhist region of Leh, India. The team arrived in Leh the first week in August and immediately began a series of very productive meetings with the primary textbook writers and some of the leading figures in Ladakhi and Bhoti education. They also visited the library at the Buddhist university outside of Leh, where they collected books that will serve as sources.
Check out Patrick's blog here: https://www.patrickjdowd.com/current-project
(Photo left to right): David Sonam, Gen Rigzin Wangdu, Gen Wangdu, Gen Thupstan Takpa, Dorjee Namgyal.