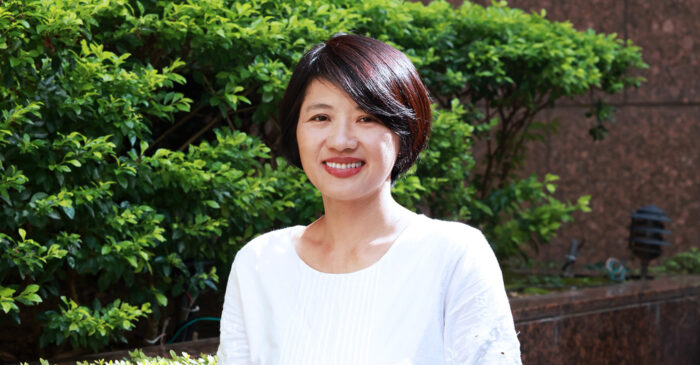 Jennifer Yo
Kumarajiva Project

Executive Director
Jennifer Yo is currently the executive director of the Kumarajiva Project, in charge of the general operation of the project. Drawing on her wide network, her role includes finding qualified translators and consulting scholars in various fields. With her experience in the translation of Buddhism, language education, and Chinese literature, she is also in charge of developing the curriculum of the translator training program, with the help of many specialists. She is also in charge of finding ways to make the Chinese translations more widely available for Chinese readers and arousing their interest in reading the new translations.
Jennifer grew up in a Chinese Mahayana Buddhist family. She has academic training and field experience in marketing, Chinese literature, education, teaching Chinese as a second language, and cognitive science. She has translated into Chinese Thich Nhat Hanh's book Anger: Wisdom for Cooling the Flames. She began working for Khyentse Rinpoche in 2006 when he started Deer Park Institute in India. In 2014, she began to work for the KF cross-translation projects between the Chinese and Tibetan canons. She has also worked for the Language Program of DKCLI in India, the English for Buddhist Scholars program, and the Buddhist Education for Children committee.
It is such a great honor to be part of KF and to be able to serve Rinpoche's vision. The impact of what Rinpoche envisioned to do for Buddhadharma 20 years ago is increasing day by day. It is always so inspiring to read about the various practices, studies, preservation, and translations that are accomplished through the support of KF and the dedication of these KF friends. These are truly dharma in action.